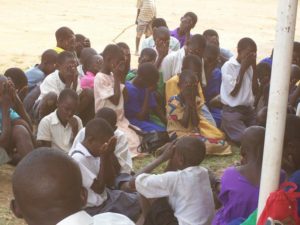 PCCP exists to avail orphans and other vulnerable children with equal opportunity to quality education and decent living.
Eastern Uganda is desperate for help; ravaged by poverty, AIDs, hopelessness, and utmost lack of basic social programs.
PCCP provides help to the most desperate children in the poorest area in Eastern Uganda.  We are the critical link between these needy children and hope.
Our Core Beliefs
PCCP believes our children (both girls and boys) are a valuable part of the world community

PCCP believes that easing human suffering is an end in itself

PCCP believes in providing opportunities for local community members to contribute to our organization. Read more about how community based PCCP is. 

PCCP believes in giving back to the local community

PCCP believes each student is a long term investment; we must make decisions that will be sustainable
Our Strategy – Building people, breaking cycles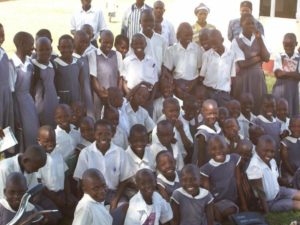 PCCP's mission to educate and care for orphan and vulnerable children will be valid far into the future.  The transition to sustainability will be decades long, but begins with today's children.
We are a growing Christian organization with a heart to see our children empowered and transformed. We believe that all people, especially the underprivileged, have a right to a better quality of life. Through our projects we aim to provide the best building blocks for a sustainable future for our needy children and our local community.
Building emotionally, physically and spiritually healthy children –  PCCP believes in the importance of helping each individual child grow in emotional, physical and spiritual health.  
Community Building – PCCP believes our children are a valuable part of the world community and that removing their barriers will make our world a better place.  PCCP recognizes that most of the children stay within the local community and the community supports our children both during and after their time with us.  
Easing Human Suffering – Easing human suffering is an end in itself.  It is also a corrective action that removes a long lasting burden, as children who are suffering cannot contribute to our world as they should.  
Education – Uneducated orphans and vulnerable children in the community compounds the HIV-poverty vicious circle. 
Strategy – Road map
Our road map describes key activities to support our strategy.  
Building emotionally, physically and spiritually healthy children
Provide basic necessities of life for the students while on site (clean water, food, pit latrines, hand-washing stations)

Provide support for children's mental needs(counselling)

Provide basic health care/first aid
Supporting the economy and health of the community to ensure our children have a strong local community to emerge into. (trades training, continuing education)

Interacting with the world community (accepting student volunteers from universities, penpals)
Provide adequate housing facilities for students that live on site, those that are orphaned without families in the community to act as their guardians (mattresses, bedding, mosquito nets)

Growing local organic foods to provide for human needs
Providing education to all, available regardless of income – (Subsidized education and free education)

Provide adequate classroom facilities (desks, books, paper products)
Strategy – Plan
PCCP will pursue funding opportunities to complete our projects list.  
Goals for this item in 2016 include:
Latrine rebuild to fix damage | Status = seeking funding
Clean water | Status= Seeking funding
PCCP will continue to measure results and seek ways to develop. 
Goals for this item in 2016 include:
Production of 2016 project report.
PCCP will continue to work to ensure proper governance of our resources and dedication to our mission.
Goals for this item in 2016 include:
Production of 2016 annual report and financial statements.
Our Vision
Our vision is for every child to attend school and obtain an education, throwing open the doors of opportunity on a bright and promising future.
Religion that God our Father accepts as pure and faultless is this: to look after orphans and widows in their distress –  James 1:27