Where we are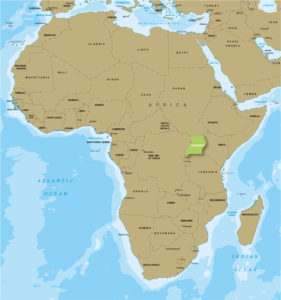 PCCP is located in southeastern Uganda in the current Budaka district, formerly known as Pallisa.  It is bordered by Kumi District to the north, Mbale District to the east, Butaleja District to the south and Pallisa District to the west. Click here to view the Google Map.
Specifically, the project is located within Kameruka sub-county of Budaka district.   It is approximately a 3 hour drive from the City of Kampala.  Mbale town is 130 km from Kampala.  The project is a 45 minute drive east of Mbale municipality.  Mbale is the largest town in Eastern Uganda.
Kameruka sub-county is 30 square kilometres, and 12,400 persons as of 2011.  
About the area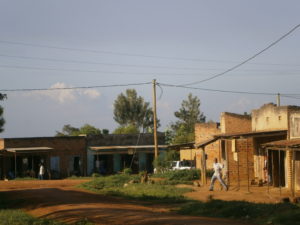 The community is majorly subsistence peasant country, the average annual household income is $100 for well off families.  There are high levels of vulnerability across all age brackets.
The infrastructure is limited and rural, barely supporting a high population for a rural area, even by Ugandan standards.  Poorly maintained roads impede development, and also impede access to outside services for those who live here.  Kameruka has three major crossroads each supporting a small village.  PCCP is located closest to Nabugalo.   The population within a walking area of 2.5 km of PCCP is around 2,000 persons, or 400 households.
Nabugalo village, Kameruka Sub-county, IKI-IKI County, Budaka District, Uganda, East Africa. Budaka District is rated as one of the safest districts in Uganda.
Local Statistics
Capital:  Kampala
Population:  40.1 million

8.4 million lack access to safe water.

31.5 million lack access to improved sanitation.

63% of the total population lives on less than US$2 per day.